Student Stories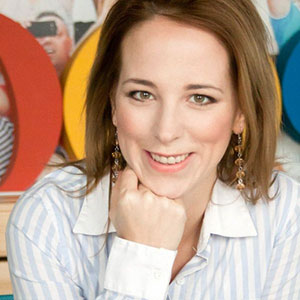 Anna Maldovan
Masters in Digital Marketing

"Between the course management team, comprehensive learning content and weekly blogs on the Digital Marketing Institute website, I felt that my learning experience was very well supported overall."
Tell us a bit about your experience before enrolling in the Masters course?
Before I started studying with the Digital Marketing Institute, I completed a degree in Economics, as well as a Masters in International Relations. I began to develop my career in a digital context when I took a position as an Online Sales Account Manager with Google and eventually, a Senior Account Manager.
Why did you choose to do a Masters in Digital Marketing with the Digital Marketing Institute?
The course came highly recommended by my peers, which was very important to me. In addition to this, I'd already completed my Postgraduate Diploma with the Digital Marketing Institute and I wanted to take my digital skills to the next level. Studying the Masters seemed like the most natural progression.
How did you find the course supports during your time in the Digital Marketing Institute?
Between the course management team, comprehensive learning content and weekly blogs on the Digital Marketing Institute website, I felt that my learning experience was very well supported overall. I definitely made most use of the Class Network; it allowed me to easily access my learning materials whenever I need them, and provided a valuable platform for me to interact with my fellow students and receive all of my course updates.
What were your favourite aspects of the course?
I really enjoyed all aspects of the course, and I couldn't highlight one in particular. For me, everything from the learning materials to the video lectures complemented my learning experience and provided me with the assistance I needed to complete my Masters thesis. I enjoyed the course in its entirety.
Since completing the course with the Digital Marketing Institute, how has your career progressed?
After finishing my Masters, I took up a new role with Google! I now work as an industry manager, and I'm putting my digital skillset to good use, as well as completing an MBA.
How would you describe your time in the Digital Marketing Institute?
A great learning experience, and one that I would definitely recommend.
Whether you're a recent graduate or a professional who needs to upskill, the postgraduate diploma will provide you with digital skills, knowledge and experience to drive your career forward.
How strong are your digital skills?
Digital Marketing, Digital & Social Selling, Strategy and Planning, Social Media, Mobile, Search Marketing… What course works best for you?